This site has been created to (1) gather history, (2) a place for alumni to connect, (3) a place to post and share all the information that has been gathered.
---
1982 Individual Photos- Sky Ryders Drum & Bugle Corps
"The Official Site"
Special Thanks to Boyd Blackaby for providing these pictures.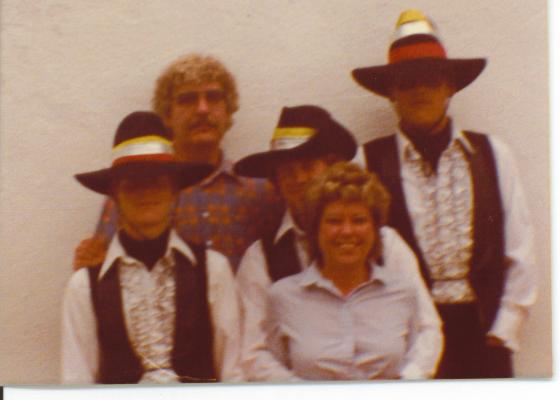 The Avery Family, "Red" to the left, Frank in the center and John to the right with mother and father.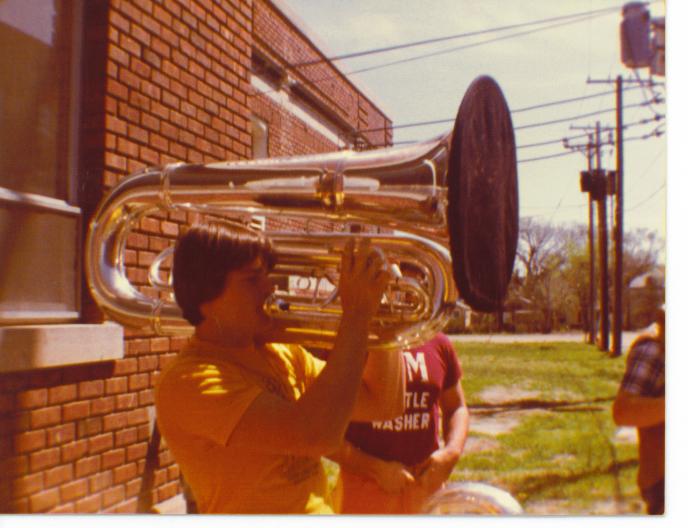 Boyd Blackaby, Contra 1982 (and 1983)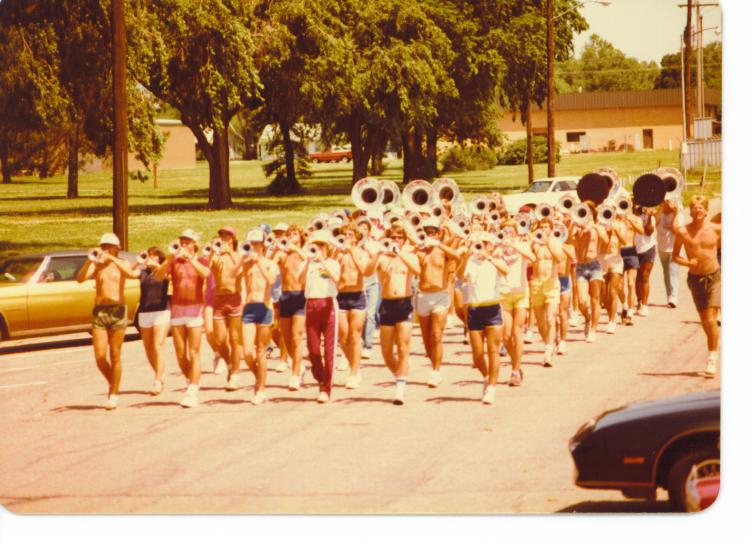 Nice shorts boys. That is me, third from the left in the front row. I needed smaller shorts but could find none; sorry.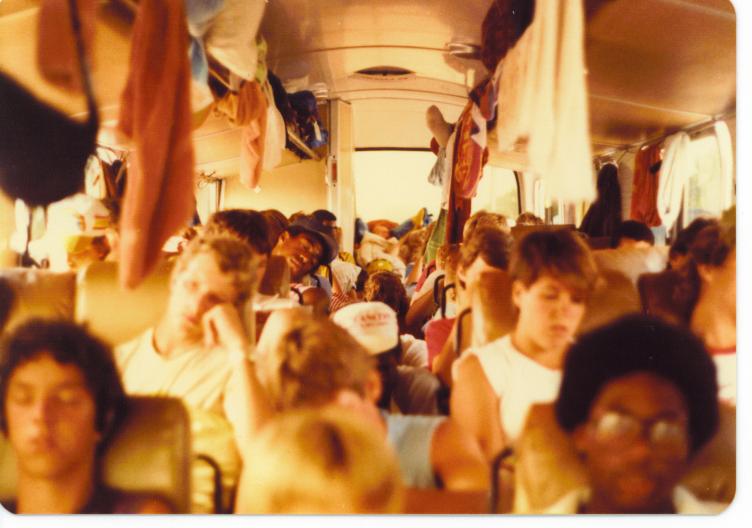 "Please excuse me, I would like to go to the restroom..." Can you imagine?!?! Man, the luggage racks were like the upstairs in a condo. Do you spot the foot hangin' off the luggage racks in the rear? Lucky butt! I know he had some food or something to bargain with to get those luxurious accomodations!
Sky Ryders Individual Pictures 1982
---
Sky Ryders Drum & Bugle Corps- the Official Site© 2006: Individual Photos 1982
Somewhere Over the Rainbow...